Ultra-Trail Australia by UTMB 2023
TOP ELITE RUNNERS GUNNING FOR 100KM TITLE AT ULTRA-TRAIL AUSTRALIA BY UTMB
The 100km races at the 2023 Ultra-Trail Australia by UTMB are set to be closely contested as the event returns for a historic 15th year.
Former UTA100 winner Lucy Bartholomew heads into the race as the top ranked female after a great start to 2023, winning the 100-mile race at the Tarawera Ultramarathon by UTMB in February.
Bartholomew claimed victory in the UTA100 in 2017 on the same day she celebrated her 21st birthday – a race that would announce her arrival on the world stage.
It is an event she has been involved with for many years and one that holds a special place in her heart – both because it falls on or close to her birthday each year, and because of the passionate trail community that race, support, and spectate at the event.
"I came to UTA as a 14-year-old, watching my dad run his first 100km. I returned on my 18th birthday to finish my first UTA mid-year 12. I won the 100km on my 21st birthday, I won the 22km at 22 years old, and I have come second in the 50km and fourthin the 11km since. Fair to say, this race falls in tradition with my birthday. It means more to me than the buckles and the distance – it's the community, and it feels like one big party," said Bartholomew.
The 26-year-old's build up to this year's UTA100 hasn't been the smoothest, having battled illness for the past few weeks following a training camp in Europe.
"I can't say the last few weeks have filled me with confidence, but it has given me a lot of perspective on how grateful I am for a body to recover, get back into running and breathe through my nose again. I was fit before I got sick, and that hasn't completely disappeared, I need to back my muscle memory and remain optimistic about the possibilities," said Bartholomew.
Though her preparation has been far from ideal, Bartholomew can draw on her Tarawera Ultramarathon win as inspiration, similarly enduring a difficult build up to that race.
"It feels like Tarawera was years ago. That race was also run with not the smoothest build-up. It taught me a lot about controlling what I can and just focusing on each moment, not forecasting the future when you don't know how things will be. I don't expect the same day out there or the same feelings, but I know that I will be proud for showing up," she said.
"Any win is extraordinary. No finish line is taken for granted, no matter the time on the clock when crossing it. I'll be stoked to share the course with my brother running his first 100km. I might just try to beat him and win the Bartholomew-off, at least!"
Blue Mountains local Lou Clifton has raced ultramarathons all over the world, winning multiple races, but has never quite managed to taste victory at UTA.
Clifton's best finish came in 2017, finishing third in the race that was won by Bartholomew.
"I am feeling really excited and nervous to be racing close to home and after a long gap, having last raced UTA100 in 2017 and coming third female. I love the course and Blue Mountains National Park is very special to me. It will be amazing to know so many other runners, supporters and volunteers. I think the vibe will be incredible," said Clifton.
"To win or podium again would be pretty mind blowing as I am six years older than my 2017 podium. If it happened, I would hope to inspire what is possible regardless of age and it would give me some confidence after a few years of injuries. It means the most to me to make my husband/crew and my incredible coach proud, whatever the result."
Two other athletes to watch out for in the women's UTA100 race are Australian Jessica Collins, fourth-place finisher in 2021, and New Zealand's Brooke Thomas, who won the 2022 Taupō Ultramarathon 100km.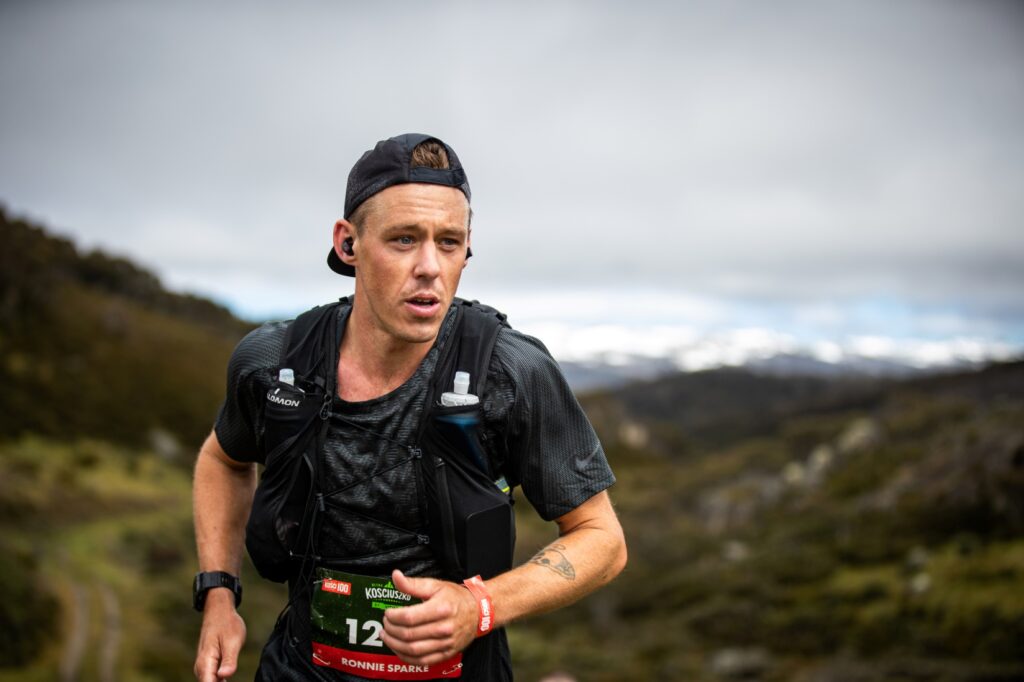 Sydney-based British runner Ronnie Sparke will line up on Saturday as the pre-race favourite in the men's UTA100.
Sparke finished second over the 50km distance at the 2022 event held in October and backed up that performance with an impressive second place in his debut 100km race at December's Ultra-Trail Kosciuszko by UTMB.
"I'm feeling great at the moment and ready to give UTA100 everything I have. Training has been going very well. Since the Six Foot Track Marathon in March, I have managed to get some very consistent training in, building up the weekly km's and elevation nicely. With some of the biggest weeks of running I have ever done, I'm ready to see if the hard work pays off," said Sparke.
"With this being my second 100km race ever, it's still unknown territory for me so I want to keep an open mind. Of course my aim is to win, and I feel like I have put the work in to be able to do that. However, anything could happen on the day. I'm just looking forward to getting out on the course and testing myself over the distance/elevation and against some great competition.
"Winning UTA100 would mean the world to me. Trail running has recently consumed my life, which I love of course. I mean, I get to explore cool trails and spend hours and hours in beautiful places – it doesn't get much better than that. But all of the training runs and trips to the mountains have been aimed at winning UTA100. So for the hard work to pay off and to get the result I desire, would be amazing," he said.
Canberra ultrarunner Mike Carroll has finished in the top 10 in the UTA100 three times before, his best and most recent finish coming last year where he placed fourth.
Carroll says he can't wait to return to the Blue Mountains again this year for one of the most prestigious races on the trail running calendar.
"I'm so excited. This is my fifth UTA100 and it's a great weekend to be a part of," said Carroll. "UTA always attracts a strong field, I'll try to do my own thing in the race and work to my strengths and we'll see what happens.
"When I first started trail running seriously UTA100 was my first big goal. The Blue Mountains are spectacular and it's a world class event. It's also a great opportunity to catch up with a lot of the trail community and family. My parents make the trip to the Blue Mountains each year to crew me which is so much fun. Both my sisters are running the 22k this year and I can't wait to cheer them on. My partner Ada and I have a daughter Willow, who will be experiencing her first UTA – she's six months old and they will be there at the checkpoints. It can't get much better than that," he said.
Those set to challenge Sparke and Carroll for the UTA100 crown include Morgan Lindqvist, a podium finisher in 2019, Dominic Bullock, fifth last year, and Shane Johnstone, who placed fourth in the 100-mile race at Ultra-Trail Kosciuszko in December.
Ultra-Trail Australia is a qualifying race for the UTMB World Series Finals at UTMB Mont-Blanc, with the top three male and female elites in the UTA100 directly qualifying for UTMB's CCC (100km) race.
For more information visit https://www.ultratrailaustralia.com.au/
Related link
Ultra-Trail Australia 2023 – A Look Back