Greek Running Tours – The Ultimate Runcation
Designed by Constantine "Dean" Karnazes
Birthplace of the marathon, Greek Running Tours the Ultimate Runcation, welcome you to Greece, a land where history has been created and legends made, a land where magic and mythology come together. Known for its rich culture, illustrious past, stunning beaches and extraordinary food, the list of superlatives about Greece has filled many books, ancient and modern. This is a place of dazzling sunlight, dramatic peaks and wine dark sea where the grandeur and magnificence will sweep you away and leave you mesmerized and inspired.
As tribute to his Greek heritage and his desire to promote Greek tourism to a global audience, renowned Greek-American ultraunner Constantine "Dean" Karnazes has joined together with the award-winning sports tourism and wellness agency ActiveMedia Group to launch: Greek Running Tours. Here is an opportunity to explore Greece on foot, immersing in the history and beauty, eating the food and experiencing this legendary land in a way that few tourists ever will. Along with the running (and a walking option for non-runners) each day will include cultural experiences—from bread making in the mountains of Crete, to olive pressing in Kalamata—world-class accommodations, distinctive regional cuisine, and a full suite of spa and sports massage services that will titillate the senses and soothe the soul. Each running route is distinctively designed and will be led by a local expert. Support is provided along the way so all you need to focus on is enjoy the running and delighting in the many captivating sights along the way.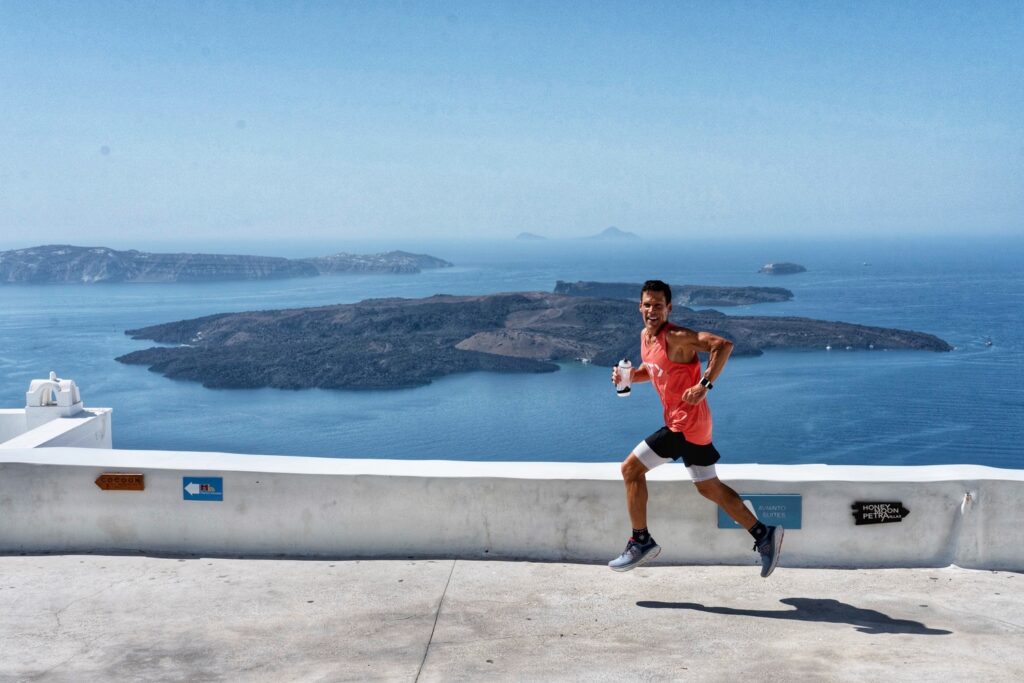 About Greek Running Tours
If you're seeking a unique, intimate and authentic way to experience Greece, you've come to the right place. At Greek Running Tours, luxury, gastronomy, culture and adventure coalesce into something unforgettable. Our tours are designed for runners and walkers of all ages and abilities and we adhere to the highest standards of sustainability and eco-tourism in everything we do. Come and experience the finest Greece has to offer at Greek Running Tours, the ultimate runcation.
Visit the website to find out more about Greek Running Tours.