Ultrarunning World Magazine News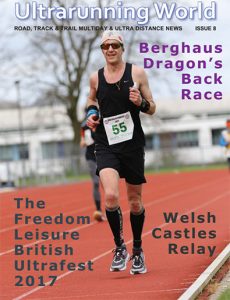 Ultrarunning World Magazine is being relaunched with a new issue published recently and apparently another issue on its way. Editor Abichal Sherrington says he is planning on producing 12 free issues of the magazine before reviewing the response at the end of 2018.
The current issue of the magazine, Issue 8 features race reports from UK ultramarathons, the British Ultrafest 24 hour race at Crawley with Andy Jordan gracing the front cover, Phil Robertsons Welsh Castles Relay article and notes fromThe Berghaus Dragons Back. A summary of events in the EMU 6 day race in Hungary adds an international flavour and also features an ultra calendar.
The magazine can be viewed online at the Ultrarunning World website.