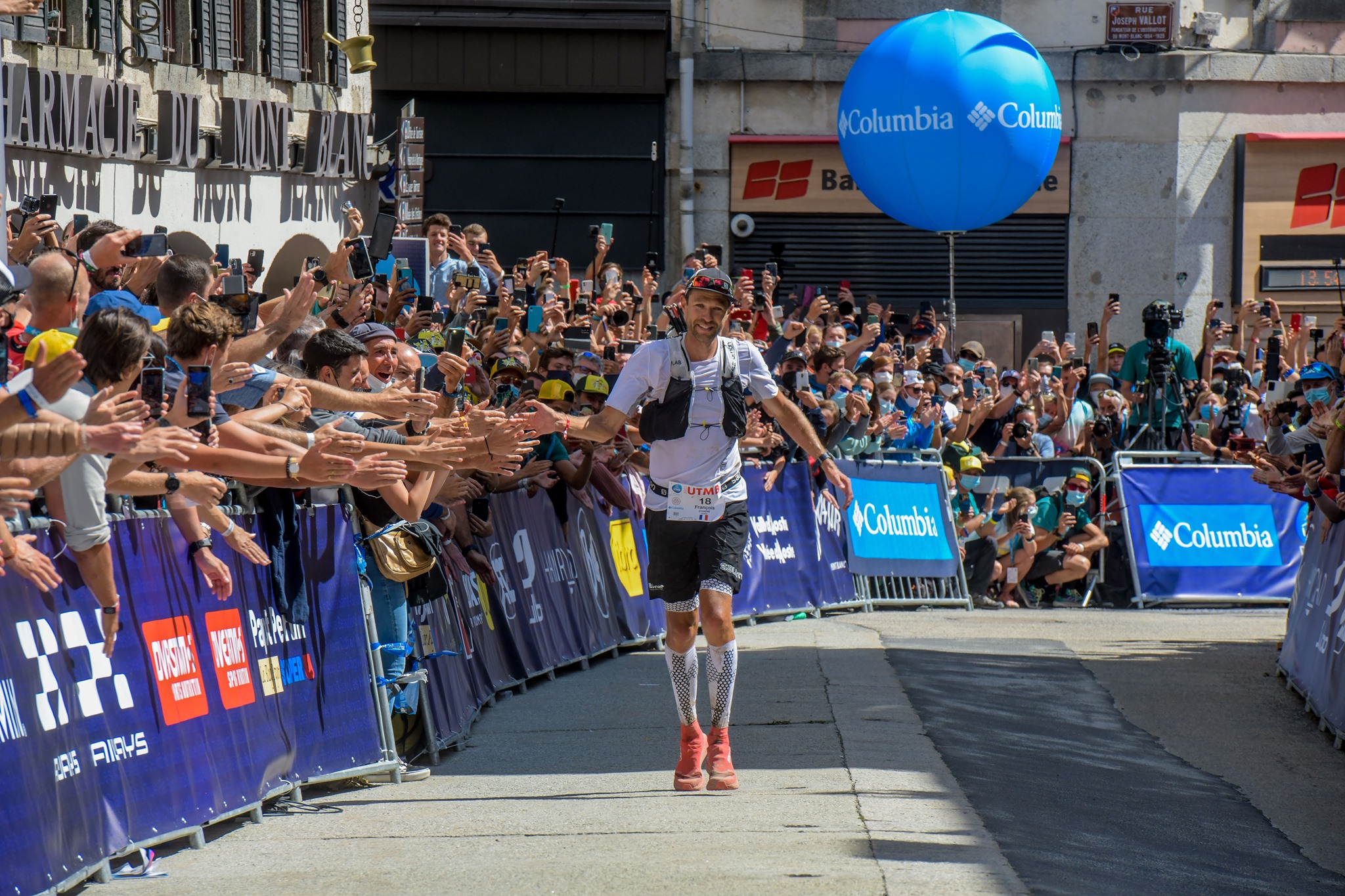 Last weekend saw D'Haene and Dauwalter Triumph at UTMB 2021.
The Ultra-Trail du Mont-Blanc race, one of 7 events throughout the week is around 171 km and with about 10,000 meters elevation gain. Starting from Chamonix the race course follows the Tour du Mont Blanc, a long distance hiking trail that circumnavigates the Mont Blanc Massif passing through 3 countries, France, Switzerland and Italy finishing back in Chamonix. Cut-off time is 46 hrs 30 mins. The 2021 UTMB saw 2347 starters leave Chamonix.
The Ultra Trail Mont du Blanc events:
UTMB: Ultra Trail du Mont Blanc (171 km +10,000 m)
CCC: Courmayeur – Champex – Chamonix (101 km +6,000 m)
TDS: Sur les Traces des Ducs de Savoie (121 km +7,000 m)
OCC: Orsières – Champex – Chamonix (53 km +3,000 m)
PTL: La Petite Trotte à Léon (approx. 300 km +30,000 m)
UTMB: Francois D'Haene crossed the finish line in 20:45:59. Dunand-Pallaz took second spot with 20:58:31 and Mathieu Blanchard finished third in 21:12.43 completing a men's podium sweep for France. The women were led by Courtney Dauwalter (USA) who took 7 minutes off

Rory Bosio's 2013 record

finishing in seventh place overall with 22:30:54.
CCC: The 101km Courmayeur-Champex-Chamonix (CCC) – was won by Thibaut Garrivier of France, who broke the course record, and Marta Molist Codina of Spain finished in 12:50:48.
TDS: Erik-Sebastian Krogvig (NOR) was first across the finish line in 18:49:58 and Manon Bohard (FRA) finished in 23:11:14.
OCC: A great win for Jonathan Albon (GBR) in 5:02:57 and Blandine L'Hirondel (FRA) won the women's race in 5:45:08.
PTL: Petite Trotte à Léon is a non-competitive team event made of two or three members. The course changes every year and this year was won by Candide and Jules-Henri Gabioud in 100:39:49.
UTMB Top Finishers 2021
| | | | |
| --- | --- | --- | --- |
| Pos | Name | Ctry. | Time |
| Women | | | |
| 1 | Courtney Dauwalter | USA | 22:30:54 |
| 2 | Camille Bruyas | FRA | 24:09:42 |
| 3 | Mimmi Kotka | SWE | 25:08:29 |
| | | | |
| Men | | | |
| 1 | Francois D'Haene | FRA | 20:45:59 |
| 2 | Aurelien Dunand-Pallaz | FRA | 20:58:31 |
| 3 | Mathieu Blanchard | FRA | 21:12:43 |
| | | | |